AGM Thurs. Sept 21, 7:00PM
We'll meet in the dance room at St. Basil's Cultural Centre.
Our volunteer executive board met this week and we have a few things to share.
1. Please see posted 2 jpeg images of our Agenda for the AGM next Thursday, 7PM, in the dance room. Please send a family representative. The more volunteers we have voting, the more fun we can have this year.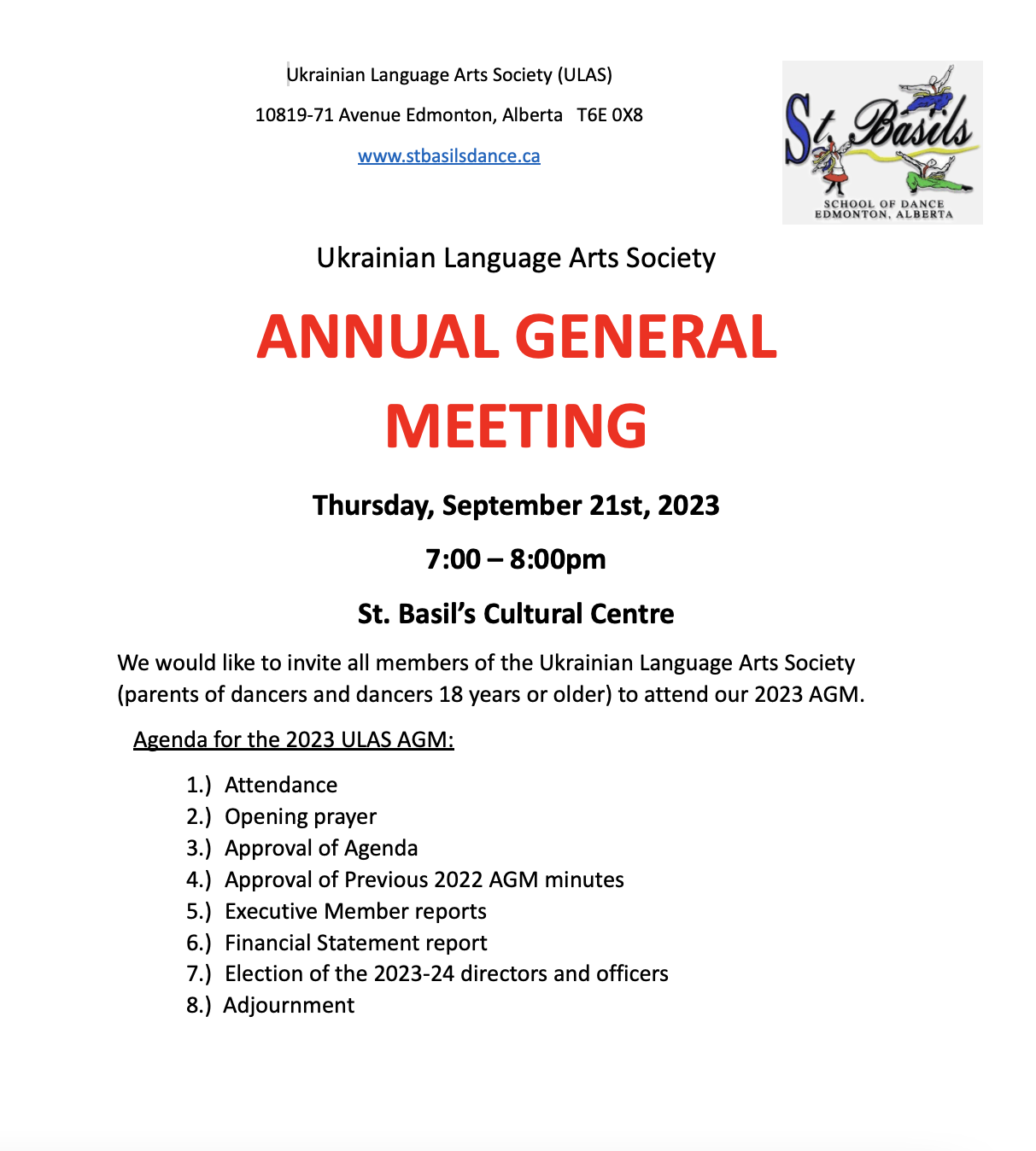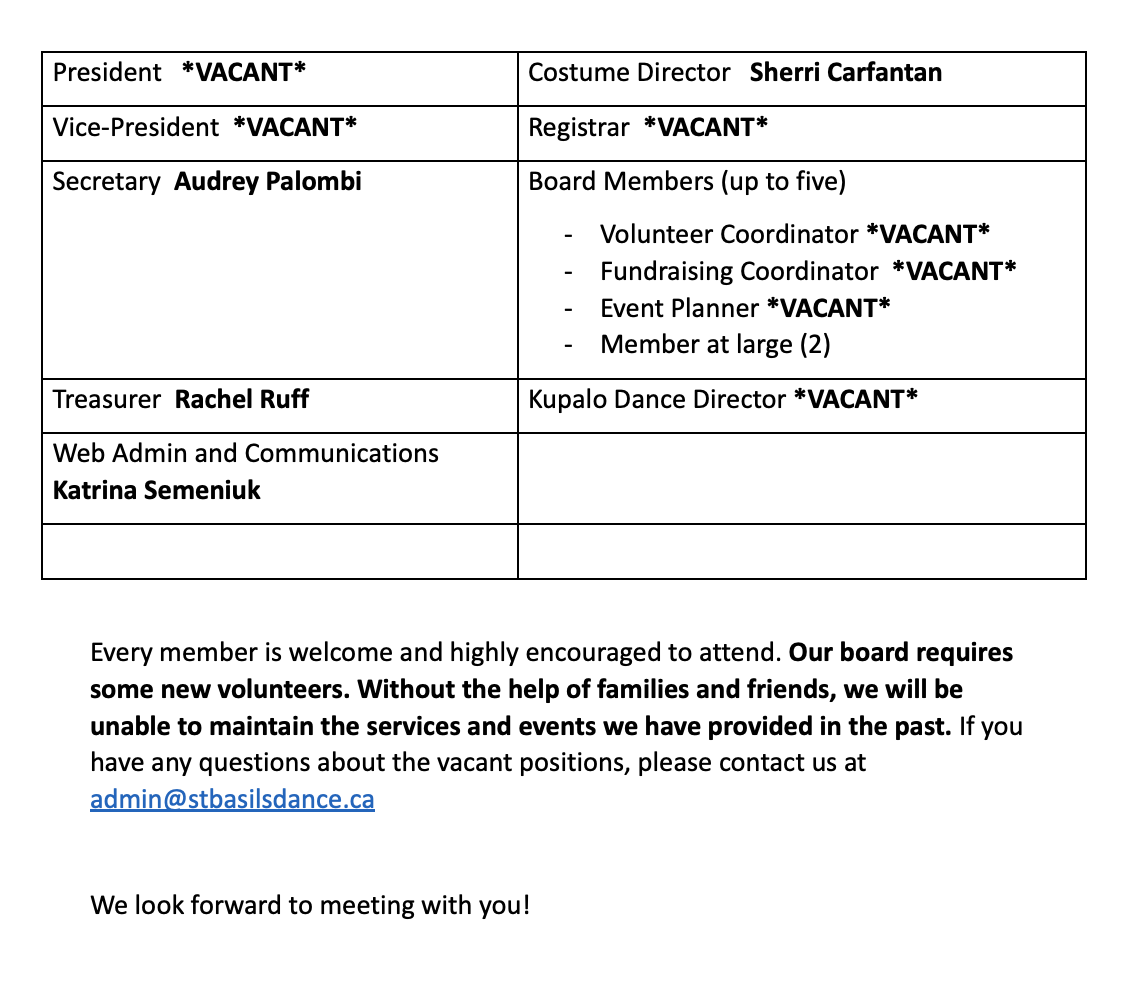 2. We are short only 8 more volunteers for the casino at Argyll on Oct 2-3. We have the best advisors in the business so don't worry about this being your first time, you'll know everything you need to when you're there. Also note you may have some casino angels in your life (people who love working casinos for charities) so please share the word, because you never know until you ask. Sign up here volunteersignup.org/WE7KK Thank you!
3. Last, Teacher Trish wishes to kindly remind everyone that the first few weeks of dance are probationary. There might be some movements from one class to another. This may result in an account reimbursement or fee increase and you will be notified by October 1, 2023 if it pertains to your athlete. Thank you for understanding.
Enjoy the sunny weekend everyone.
Welcome to ULAS St. Basil's Dance
Hi to our dancers and their families. First, welcome to a new dance season. My name is Katrina and I'm currently the website admin for your Ukrainian Language Arts Society. Please note, I always post my emails to the website homepage as a running log so you know where to find this info again if you need it.

Our executive volunteers met this week and asked me to send these updates:
1. The most up to date schedule and tuition poster is now on the website.
2. Please send a family representative to the AGM and info meeting on September 21. Agenda will be posted 1 week prior.
3. Thank you to everyone who already has signed up for the Argyll Casino Oct 2-3. We need 21 more volunteers. Please send someone you know or are related to. Big thanks!
Here's the sign up link, thank you for sharing: volunteersignup.org/WE7KK
4. Save the date for the Halloween Family Dance Oct 28 at the cultural centre.
I hope you all have a lovely long weekend and look forward to seeing you on the first days of Dance September 12 or 13, 2023.
Registration is Open for the 2023-2024 Season
Welcome to St. Basil's Dance! We're happy you're here! Questions about joining our team?
Just ask - our emails are on the contact page or you can send us a message through Facebook.


Grab a friend and register today!
Fundraising
Please continue collecting refundable containers. Download this free app we've signed up with and you can Skip the Depot.

Our website can advertise for you. Make a one time donation of your choosing to ULAS and we'll host your logo and website link on our site.
Email our website coordinator. See the St. Basil's Cultural Centre ad and Capital Power ad for examples.