Our Instructors
---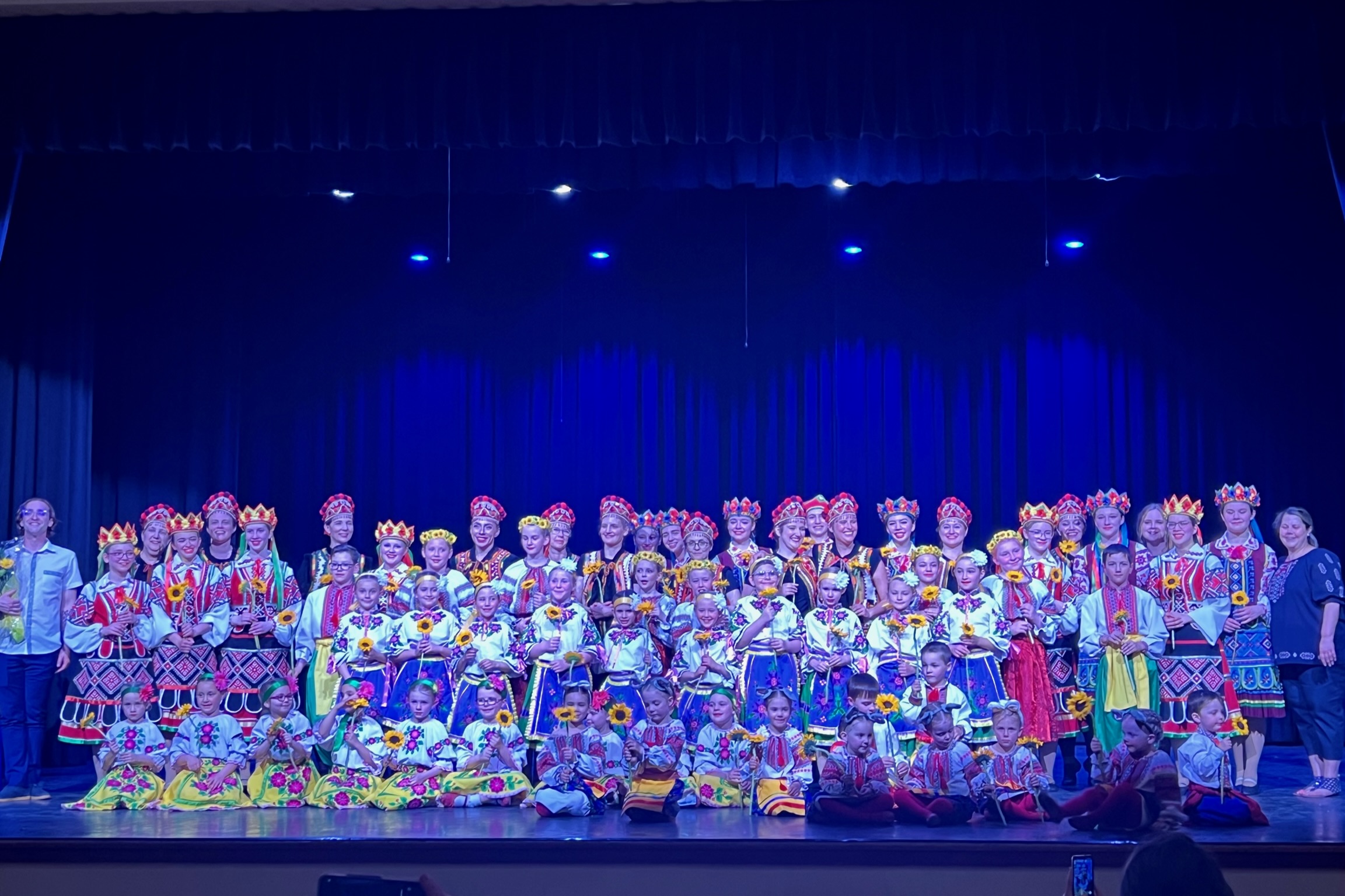 "A Mosaic of Colour" These awesome sunflowers were sourced for us by the talented Awesome Blossom florist shop in Edmonton.
Tricia Bayrock - Artistic Director
Tricia Bayrock has been involved in the dance and arts community for more than thirty seven years. Her extensive training in dance includes Ballet, Jazz, Tap, Modern, Ukrainian Dance and Theatre Arts. She has instructed Ukrainian Dance for the past thirty three years to dancers of all ages and abilities. Tricia has been recognized as a talented Dance Instructor, Artistic Director and Choreographer who wants to share and explore her love for dance by influencing students through her teaching. She is determined to achieve her best and provide the best possible technical training to all of her students. She extends and demonstrates this by motivating and educating dancers of all levels and age groups. She scaffolds instruction to differentiate learning for children of all abilities and weaves everyone seamlessly into her dances. Tricia creates new and innovative choreography to compliment dancers training techniques and levels of abilities. Her love of music, her passion for innovative choreography aides her integration of traditional dance training techniques, latest dance trends, movements, costuming, artists and musical genres into her work.
Jordan Onyschuk - Instructor
Jordan loves Ukrainian dance as an art form where he can pour his energy into becoming the best dancer he can be, while at the same time, connecting with his heritage. Teaching Ukrainian dance provides him with an outlet to express his creativity. Jordan gains fulfillment from teaching the younger generations of Ukrainian dancers in order to pass on his love for Ukrainian Dance and keep the tradition alive in Alberta. He started his dance career at St. Basil's School of Ukrainian Dance, and has since danced in the Cheremosh Ukrainian Dance Ensemble and, currently, the Volya Ukrainian Dance Ensemble. His past teaching experiences involve teaching at the Cheremosh School of Ukrainian Dance, Verkhovyna School of Ukrainian Dance, and Trembita Art School. Jordan is thrilled to now be a part of the St. Basil's School of Dance.
Jordan is an active dancer and performer. He continues to attend a variety of workshops and classes offered to enhance his personal development and instructional support and training. As a teacher with the Edmonton Public School Division, Jordan uses his skills to build community and pass on his extensive ballet and Ukrainian folk dance language and technique to our athletes.
Victoria Kostyniuk - Instructor
Victoria has been dancing with ULAS forever, most recently with our professional group Kupalo. Five years ago, she started assisting with the large numbers of students in our junior classes. It's a pleasure to be in her warm presence. Since she's been instructing with us, she has also completed her masters in Ukrainian Language and Culture at the University of Alberta and speaks Ukrainian with our athletes and their families.