Costumes for Performances
---
*This year we have no scheduled festivals or performances, so decisions to do online performances and the costumes required will be decided upon by parents and instructors on a class by class basis.
General Costume Info
Everything has been handed out (thank-you for bringing your deposit cheques)
Start building a costume prep bag with bobby pins, hockey tape (clear), and safety pins. Students need to come to performances with their costumes secured.
Try on costumes pieces prior to the first performance, in case minor fixes (buttons) need to happen. We do our best to hand out size-appropriate pieces, however, some modifications may be needed. These are shared costumes and we do our very best to get a good fit, but they may need minor alterations. The ULAS does not require families to purchase their own costumes every year and we hope to keep it that way with your cooperation.

For 2021/22 We have a 10% discount at "On Stage". Check your inbox for a PDF on ULAS letterhead that you will need to bring to the store. http://www.onstageedmonton.com
United Cycle building. 7618 Gateway Blvd and our entrance is just south of the main entrance to United Cycle and up the stairs.
(780) 432-7998 or (780) 974-9919
"Starting immediately we are booking intake appointments for you to consign or donate a limited number of your "gently worn" costumes, tap shoes, character shoes or elastabooties. If you are interested please message or email us, and we will provide you with full details." - Onstage Dance wear website
Girls
2 french braids (tucked in and secured at the back), hairnet, bobby pins to secure headpiece, make-up (whatever you are comfortable with), clear hockey tape and safety pins to secure costume pieces.
KVITKY - White socks with lace ruffle, red slippers
VESNA - White socks with lace ruffle, red slippers
SONTSE - Mondor tights caramel colour, red slippers
KALYNA - Mondor tights caramel colour, black Paris teaching shoes
VITER - Mondor tights caramel colour, black Paris teaching shoes

Boys
Black socks with your black dance slippers. Consider keeping an extra pair of black socks in the pocket of your dance bag.

Use clear hockey tape to secure costume pieces, especially around the waist of pants, you want them secure. Accidents happen and pants fall down.

Pin the belts in place to prevent them from slipping up or down during the performance.

Hair should be neat and out of the eyes.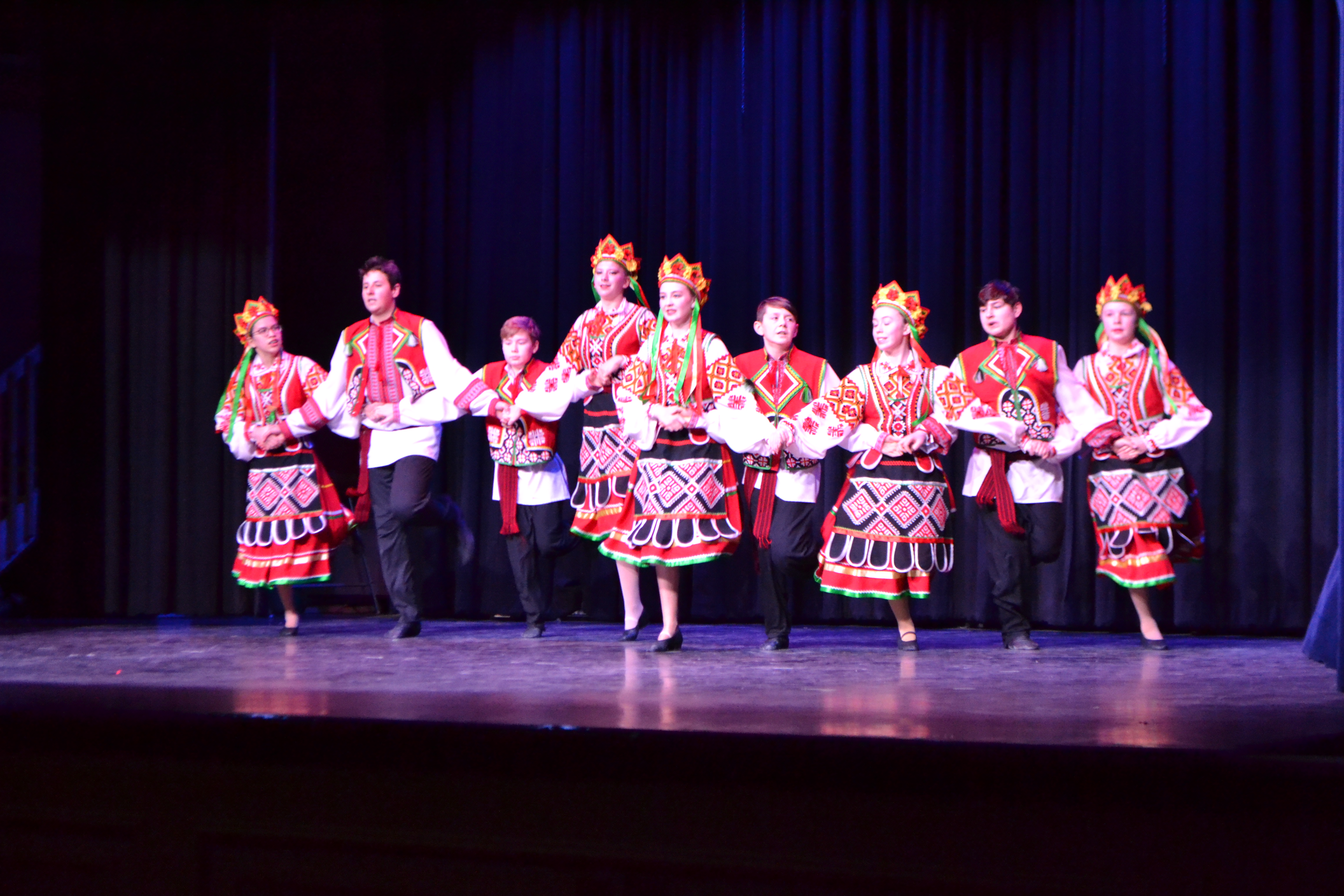 General Costume Info
St. Basil's School of Dance is renowned for beautiful costume design. Our Costume Directors work closely with our Artistic Director to acquire costumes that are unique to the various regions of dance. a BIG Thank you to Jane and Murray for stepping up to organize costumes this year! For the past three years, we have been able to design and purchase embroidered costumes directly from artisans in Ukraine. The money earned from our 2018 Casino helped purchase new costume pieces.
We purchase our costumes and accessories in class sets. As a result, we are able to build and care for a lovely assortment of pieces that last many years. Your closets will thank us. Parents are responsible for signing costume deposit cheques during registration and are responsible for helping maintain costumes (take them off before they eat!). We hand out the costumes in December and reuse our logo Costume Bags. An email regarding care instructions for each piece is sent out at the end of the year - do not fret, not all pieces require dry cleaning.
The $100 costume deposit cheques are returned to each dancer at the costume return date when:
Costumes have been properly laundered or dry cleaned and
Costumes are in good condition (at the discretion of our board members)